---
"There are many who hold, as I do, that the most important period of life is not the age of university studies, but the first one, the period from birth to the age of six. For that is the time when man's intelligence itself, his greatest implement, is being formed."
Dr. Maria Montessori, The Absorbent Mind
---
At Shawnigan Lake Montessori Preschool and Childcare our focus is to provide a caring and respectful educational experience for every child. Our program is committed to the Montessori curriculum and our classroom is a prepared environment equipped with certified Montessori materials with which the children may explore, be creative, build independence and gain a strong sense of self. Each child is seen as a unique individual who requires freedom to develop every aspect of his or her personality, naturally and without pressure. With respectful love and care, the child is guided towards independence and self-control by means of activity in a peaceful, calm and orderly environment.
3 hour work cycle
If you've ever wondered what happens during a 3-hour work cycle in a Montessori school, don't miss watching this 5-minute stop-motion video. It gives a fabulous glimpse into one child's Montessori morning. The child in the video is 4 years old and is shown throughout his morning at Dundas Valley Montessori School in Ontario, Canada.
Living Montessori: The Parent Perspective
What makes Montessori education unique and desirable to families around the world? Hear from parents, in their own words, why they chose Montessori education for their children.
This Video was created by the American Montessori Society and gives a great perspective from the parents' point of view.
Free Sneak peak at Maren Schmidt's Video course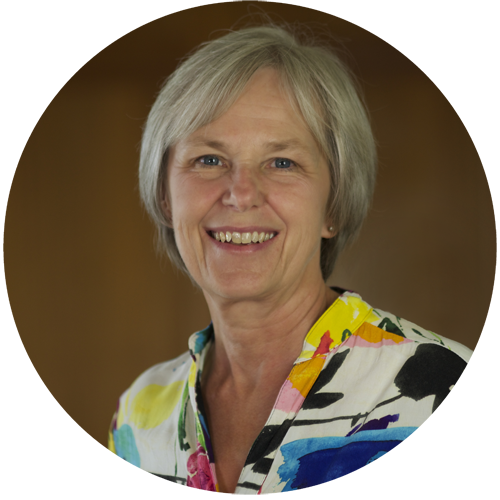 At Shawnigan Lake Montessori we love this unique online course, "Seeing Your Child The Montessori Way" by renowned Montessorian Maren Schmidt. Click on the link to have access to a free preview.
Click Here For Free Video Sneak Peak
Learn more about Maren Schmidt
Shawnigan Lake Montessori  Preschool and Childcare, which has been in operation since 2007, is situated within the large grounds of Shawnigan Lake School, just outside of Shawnigan Lake Village and also offers Preschool and childcare for Cowichan Valley and Ducan, BC.  The Preschool's two classrooms are located in a beautiful two storey house with large gardens which back onto a forest.  This provides opportunities for nature play, gardening and forest walks.  We offer a full Montessori program for children from 2 ½ years to 6 years, and include a kindergarten program.  Our staff have credentials which meet provincial standards, as well as Montessori training and are experienced and enthusiastic about providing an enriched early years Montessori curriculum.  We offer three, four and five day options, with either a full day or half day program.
Join Our Newsletter
Want to learn more about how Montessori can help your child build a love of learning? Sign up for a news letter for more Montessori articles and information.
---
   Step 1 – School Visit and Meeting
This initial meeting provides an opportunity to look around the preschool and to explore the parent's and the school's needs and expectations in order to help ensure a good fit for the child. Typically this takes about 1 hour.
or call   250 743 6279
For more information view our Enrollment page.
---
Facebook Posts
This message is only visible to admins.

Problem displaying Facebook posts.
Click to show error
Error:
(#200) Provide valid app ID
Type:
OAuthException
Solution:
See here
for how to solve this error
Blog
Consider, for a moment, the start of each school day to be a new beginning. Each morning is a clean slate. Each action you choose can potentially have a powerful and meaningful impact on the day.
Punctuality is a good place
A couple of weeks before Thanksgiving I suggested to my family that we skip the pumpkin pie this year and make something different for dessert. Our pear tree was heavily laden and I couldn't resist the temptation to bake a
Sign up to receive new updates from the Blog
Testimonials
Shawnigan Lake Montessori never fails to put a smile on my precious boy's face. Lovingly and passionately, Nicky and Leanne prepare my son's
...Read More
11/17/2015